News From Singer Sewing Center
Coming
sooner than you think!
Sign up now
to reserve your spot.
JENNY HASKINS EMBROIDERY EVENT
FRIDAY, JUNE 9 and SATURDAY, JUNE 10
Come play with the
Brother Dream
Embroidery Machine
for 2 days,
while learning all of the benefits of using
Jenny Haskins' beautiful Rayon Threads.
You will have too much fun.
And we'll even feed you.
$129.00 for 2 whole days of
embroidery, learning  and laughing.
New Date!   (No class on Monday May 22)
FLORIANI TOTAL CONTROL U SOFTWARE
Monday, May 29  6:00pm – 8:00pm
If you own the Floriani Total Control U Software, bring you laptop with the program installed and updated, and see how great it is
In addition to general functions,
we will be learning to create a gorgeous  embossed towel.
Quilting All Day!      Everyone invited!        
ONE DAY 
SEWING RETREAT 
with the
COASTAL BEND QUILT & NEEDLE WORK GUILD
Tuesday, May 23
Join CBQNG
in the Singer Classroom,
and finish those UFOs,
or start something new.
Bring your machine and what ever you need
to sew the day away.
Only $10.00 for fun and fellowship.
No need to sign up, just show up.
WESTALEE 
RULER FEET CLASS
You CAN sew out perfect quilt designs on your sewing machine.
This is a Beginners Class, so don't worry; we'll start from scratch.
$20.00 plus supplies to attend the class.
No charge if you have already taken the class,
or if you purchased your Ruler Foot and Sampler Kit #1
from the Singer Sewing Center.
BEGINNING
SERGER CLASS
Get your serger out of the closet,
and learn to love it.
Susan will help take the mysteries
out of your overlock machine.
Bring you serger with 4 different colors of thread,
and go home a more confident serger.
$25.00 for the class.
No charge if you purchased your serger at the
Singer Sewing Center of Corpus Christi.
and  to reserve your spot
EMBROIDERY MAKE'N'TAKE
Monday, June 5

, 2017    

6:00pm – 8:00pm
 Bring your embroidery machine with your 4X4 hoop,
and have some fun.
We will be embroidering out this leafy raw-edge "applique" design
with the DIME 15 weight Rope.
And also, we will be
sewing out patches
using
DIME's "Patch Attach".
$30.00 for the class includes
all materials to make the embroidery for the little purse, and materials to complete
the 3 Patches shown.
You MUST call ahead to reserve your spot.
QUILTERS!
We now have the Bloc Loc Rulers 
that easily give you a perfect cut 
while squaring up your quilt blocks.
Get in the groove…literally.
We take quilting to a whole new level.

"Square Up" is faster, easier and safer.

Totally eliminates ruler rock.

Perfect results every time.

Come in and see our selection.
Sew more comfortably with an Arrow chair
Your back will love you,
and you will have more fun sewing longer.
These darling Arrow chairs come in many colors,
with or without hydraulic lifting.
The seats even lift up for extra storage!
Or get even
more comfort
with one of these
Koala Sewing Chairs.
Come in
and try them out.
CORK FABRIC! 
Strong and Beautiful.
Very easy to sew on,
with no special accessories or techniques  necessary.
See where your imagination takes you!
Crafters and Cutters !
We have a great selection of  and Professional Presses
and Stahl's quality vinyls.
We have in stock
Heat Press Vinyl and
Adhesive Vinyl in
Flock 
Fashion Film
Thermo Film
Electric 
and Foil
in all colors.                     Come in and check it out.
Weekly Classes
We offer a nice variety of classes most every week.
You can begin taking
most of these classes
any week.
Just call to sign up.
KIDS BEGINNING SEWING CLASSES
Saturdays  

9:00am-11:00am
Saturday
mornings, from
9:00-11:00am
Pepper offers Fun Sewing Classes for Kids aged 7 – 14.
Each week there is a different project,
that the student will create from start to finish.
The projects are appropriate for first-timers,
but fun enough for skilled sewist.
Each class is $25.00,
and includes all materials needed to complete the day's project
You MUST pre-register to attend
                                                 we will be creating a
                                                 "Overnight Fish Bag"
BEGINNING SEWING with FAYE
For Quilters and Home Dec Enthusiasts 
Wednesday,  May 24,  2017
  It's time to start you sewing adventures!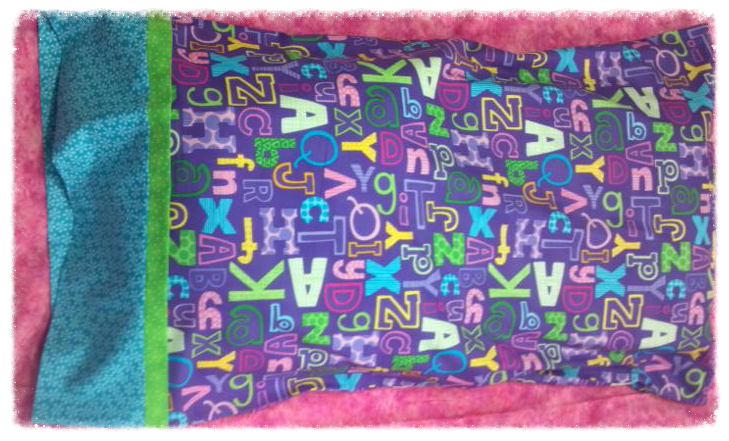 Come and learn
the basics of your machine,
and go home
with a finished pillow case,
that has no visible seams!
Faye will then guide you into Quilting, Purses or Home Dec for your next projects.
This 3 hour class is $30.00 plus supplies.
Beginning Sewing:
Garment Construction & Pattern Reading.
 Monday, May 22, 9:30am – 12:30pm.
Would you like to learn how to make your own clothes?
By creating your own clothes,
you get the style, color, and FIT that you need
to look and feel your best.
Pepper will help you
get the most out of your sewing machine,
and yourself.
$30.00  plus materials
for this 3 hour class.
to reserve your spot,
and for more information.
CLOTHING ALTERATIONS CLASS
Monday    May 22     1:30pm-4:30pm
Do you wish that
your clothes fit better?
Bring your sewing machine and
your pants that are too long,
your dress that is too loose,
or any other fitting problem
that you would like to learn
how to fix.
Pepper will  help you love your clothes again.
$30.00 for 3 hour class.
You MUST REGISTER to attend.
HOME SCHOOLERS REJOICE!    

FRIDAY

Kids Sewing Classes!
Beginning and Intermediate Sewing Classes 
for kids age 7 – 15 
Pepper will be teaching
Kids Classes
for those that want to
take the next step
and learn to read patterns
and make their own clothes.
You MUST register to attend.
Call
361-991-5151
to reserve your spot, and for more information.
No Parents Allowed. Take a break.
LOOKING AHEAD
We have some great
Classes and Events
coming up.
It's not too early
to mark your calendars
for these fun programs.
It's not too early to  reserve your spot
JENNY HASKINS EVENT
June 9 AND June 10, 2017
9:00am – 5:00pm
Spend 2 days embroidering with our machines,
and find out what how beautiful Rayon Thread can be with Jenny Haskins designs.
Everyone will get to experience embroidering on the
Brother Dream Machine
during this Event.
$129.00 for both days,
which includes lunch and give-aways and fun.
QUILTER'S ALL NIGHTER
SAT.July 8 2:00pm

–

SUN. July 9 2:00am
Join Faye and Tassie as they guide you through your quilting adventure.
The Quilt Du'jour will be revealed soon,
or bring your own project
and get some great advice and guidance
from 2  top quilters.
$60.00 for 12 hours of fun and instruction.
DIME SOFTWARE EVENT
September 15

OR

September 16   10:00am – 3:00pm
Bring your laptop, and have some fun learning about the great DIME embroidery and quilting software.
More details soon.
ANITA GOODESIGN EMBROIDERY EVENT 
October 13 & 14, 2017
9:00am – 5:00pm
Be sure to save the date for next year's
fabulous hands-on embroidery event.
FLORIANI /QUILTER'S SELECT
QUILTING, SEWING, & EMBROIDERY WORKSHOP
Dec.8

AND Dec. 92017  

9:00am – 5:00pm
This is a fun one.
Everyone will finish a beautiful
embroidered, embellished, and quilted good-sized throw.
We will be using the Fabulous
Janome MC15000 Embroidery/Sewing/Quilting machine.
$129.00 for both days,
includes all materials, lunch, and a gift valued at $399.00.
Would you like a new machine,
but you don't want to wait?
The Singer Sewing Center
ALWAYS offers
no money down, and no interest for 12 months,
for qualified buyers.
Don't mind waiting?
We have  LAYAWAY as well.
Come in and find the machine of your dreams.