News From Singer Sewing Center
 Got Texas Size Mosquitoes?                       Get Skin So Soft!
        And Skin So Soft Bug Guard with NO DEET.
   Now available at the AVON store inside SINGER Sewing Center.
         (Google: "100 uses for Skin So Soft". You will be amazed!)
BROTHER SCAN'N'CUT CLASS
Tuesday, Sept. 19,  6:00 – 8:00
Lynn will be showing you the various ways to cut fabric using your Scan'n'Cut.
Cutting  the perfect size and shape
for appliques and free-standing designs are easy
using your Brother Scan'n'Cut.
Bring your machine and mats
and learn how to get the most out of it.
Class is $30.00, and includes all materials to finish your project.
You 
MUST call in advance
 to reserve your spot.     
361-991-5151
FREE-MOTION QUILTING CLASS
Saturday, Sept. 23 AND 
Saturday, Sept.30, 2017
12:00noon until 4:00pm

 both days.
If you have been wanting to learn,  or get better at,
Free-Motion Quilting, 
we have a new class in the works.
Michiel Landers
will show you how to quilt your own creations.
The first week you will be mastering the basics,
and the second week,
more advanced techniques.
You will go home with a great set of place-mat/table-runners.
The 2-Day class is $70.00 plus supplies.
Floriani Embroidery Class  with Susan
Monday,   September 25, 2017    6:00pm – 8:00pm
Bring your laptop
with the Floriani Total Control U installed,
and lets have some fun.
Or if you don't have this software,
come and see
how easy and rewarding
embroidery digitizing can be.
No charge for the class.
 Quilting All Day!                             
ONE DAY SEWING RETREAT with the
COASTAL BEND QUILT & NEEDLE WORK GUILD
Tuesday, September 26, 2017
10:00am – 5:30pm
.
You are welcome
to quilt  along with
CBQNG members
in the Singer Classroom,
and finish those UFOs, or start something new.
You do not need to be a member,
but you will probably want to become one,
after spending a day with this great group.
Bring your sewing machine, your project, your questions,
and $10.00, and quilt the day away.
No need to register; just show up ready for a fun time.
American Bank Center 
Cos-Play is all the rage!
Visit with some
of the newest sewists,
and help support their efforts
of keeping
costuming and sewing alive and well!
ANITA GOODESIGN EMBROIDERY EVENT 
October 13 & 14, 2017
9:00am – 5:00pm
Spend 2 days embroidering on the latest and greatest
Brother Dream Machine 2
with Anita Goodesign.
Anita's Good Designs are always beautiful and the most imaginative.
Come and see what new and exciting creations they offer.
If you've never used an embroidery machine,
come and see what all the fuss is about.
Or maybe you want to check out an upgrade
for your embroidery machine.
Or if you already own the Brother Dream Machine 2,
come and learn some new tricks.
$99.00 for both days, which includes lunch and surprises.
Patty Dunn will help you
place and sew arm-holes
in one rectangle scarf and demonstrate
4 different ways to wear it.
You will look good "Coming and Going"
·         You will need 1 rectangle scarf at least 27″ X 66″
                           (now available at Singer Sewing Center)
·         Thread to match
·         Seams great (available at Singer)
·         Pattern is provided
Class is  $40.00 plus Materials.
You MUST call to reserve your spot.
WESTALEE 
RULER FEET CLASS
for beginners
Saturday,   Oct. 21,  2017
You CAN sew out perfect quilt designs on your sewing machine.
This is a Beginners Class, so don't worry; we'll start from scratch.
$20.00 plus supplies to attend the class.
No charge if you have already taken the class,
or if you purchased your Ruler Foot and Sampler Kit #1
from the Singer Sewing Center.
Weekly Classes
 We offer a nice variety of classes most every week.
You can begin taking
most of these classes
any week.                                         Just call to sign up.      
361-991-5151
KIDS BEGINNING SEWING CLASSES
Saturdays  

9:00am-11:00am
Saturday
 mornings, from 
9:00-11:00am
Pepper offers Fun Sewing Classes for Kids aged 7 – 14.
Each week there is a different project,
that the student will create from start to finish.
The projects are appropriate for first-timers,
but fun enough for skilled sewist.
Each class is $25.00
and includes all materials needed to complete the day's project
for more information
and to sign-up.
Saturday, September 16,
You will be creating  a
"Pocket Tissue Holder " 
You MUST pre-register to attend.
BEGINNING SEWING with FAYE
For Quilters and Home Dec Enthusiasts 
Wednesday,  September 20

,  

1:00pm – 3:00pm

      
It's time to start you sewing adventures!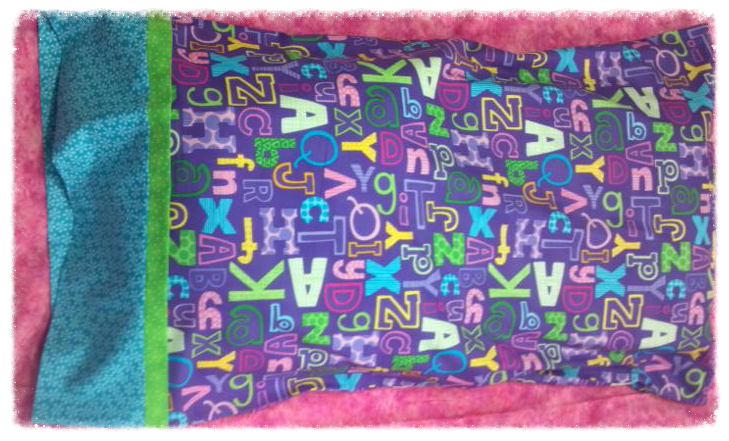 Come and learn
the basics of your machine,
and go home
with a finished pillow case,
that has no visible seams!
Faye will then guide you into Quilting, Purses or Home Dec for your next projects.
This 3 hour class is $30.00 plus supplies.
Great Classes for Home-Schoolers!
Beginning and Intermediate Sewing Classes 
for kids age 7 – 15 
Pepper will be teaching
Kids Classes
for those that want to
take the next step
and learn to read patterns
and make their own clothes.
You MUST register to attend.
Call 
361-991-5151
 to reserve your spot, and for more information.
No Parents Allowed. Take a break.
Beginning Sewing:
Garment Construction & Pattern Reading.
 Monday, Sept. 18,  9:30am -12:30pm.
Would you like to learn how to make your own clothes?
By creating your own clothes,
you get the style, color, and FIT that you need
to look and feel your best.
Pepper will help you
get the most out of your sewing machine,
and yourself.
$30.00  plus materials
for this 3 hour class.
YOU MUST REGISTER TO ATTEND.
and for more information.
CLOTHING ALTERATIONS CLASS
Monday,  Sept 18,        1:30pm – 4:30pm
Do you wish that
your clothes fit better?
Bring your sewing machine and
your pants that are too long,
your dress that is too loose,
or any other fitting problem
that you would like to learn
how to fix.
Pepper will  help you love your clothes again.
$30.00 for 3 hour class.
You MUST REGISTER to attend.
LOOKING AHEAD
We have some great
Classes and Events
coming up.
Mark your calendars
for these fun programs.
It's not too early to  reserve your spot
FLORIANI /QUILTER'S SELECT
QUILTING, SEWING, & EMBROIDERY WORKSHOP
Dec.8 AND Dec. 9, 2017
9:00am – 5:00pm
This is a fun one.
Everyone will finish a beautiful
embroidered, embellished, and quilted good-sized throw.
We will be using the Fabulous
Janome MC15000 Embroidery/Sewing/Quilting machine.
$129.00 for both days,
includes all materials, lunch, and a gift valued at $399.00.
DIME SOFTWARE EVENT
January 12

 OR 

January 13,  2018  10:00am – 3:00pm
Since you can  never  find  just the right Fabric.
CREATE YOU OWN FABRIC!!!!!
This 1 day class will show you how to combine
your love of quilting and embroidery effortlessly.
After you sign up, DIME will install a demo version  of
"My Fabric Designer" AND "MY Block Piecer"
on YOUR computer.
Bring your computer to class and see how fun and easy it is !

This Event is ONLY $29.00,
which includes Lunch and a Gift Bag.
BABY LOCK SERGERS with Lori Hernandez
Lori will show you that there's much more to a serger,
than just finishing a seam.
You will be creating on BabyLock's Triumph 8 Thread Serger, that not only threads the loopers for you,
but threads the needles!
Times and price to be announced.
EMBELLISH! with Hope Yoder and RNK.
Hope Yoder is so creative when it comes to embroidery, cutting, and embellishing.
Come and see how she can inspire you now.
More details soon.
CLUB ED  with Deborah Jones
Deborah will astound you with her knowledge of stabilizers,
and when to use what, for perfect embroidery sew outs.
Sign up to find out out great your embroidery can be.
More details soon.
NOVA'S SINGER FEATHERWEIGHT 
MAINTENANCE WORKSHOP
Saturday, May 19, 2018     9:00 am – 5:00 pm

.
Bring your Singer 221 Featherweight Machine,
and let Nova Montgomery teach you
how to best keep it in perfect order, and some great tricks.
This is not a repair class,
so make sure that you machine is in good working order.
Very limited space, so it's not too early to sign up.
$125.00 includes class and lunch.
BUSINESS (and home) EMBROIDERY 
with Durkee and Mike Johns
How do I embroider hats, koozies,
and customer's impossible requests?
Where can I get the best blanks?
Mike Johns will let you in on all the trade secrets, to get you business running better than ever.
More details soon.
PAM DAMOUR the Decorating Diva.
Come join Pam for a hands-on sewing event.
Pam is always entertaining and informative.
You will learn things
that you didn't even know you wanted to learn.
And be glad you did!
More details soon.
Something for everyone. 
With ANY $40.00 Purchase,
you can buy an AVON A Box of your choice
for Only $10.00.
The A Boxes are valued at $35.00 – $55.00
FROM the 
AVON SIDE

Come in and check out our complete line of
AVON
skin care,
make-up, fragrances,
and
jewelry.
You can buy from us,
order through us,
or become an
AVON Representative and make money
selling AVON yourself.
Go to
and become your own boss.