News From Singer Sewing Center
Were you lucky enough to attend
Hope Yoders's Scan'n"Cut event this weekend?
Come and build on your new skills with Lynn.
BROTHER SCAN'N'CUT CLASS
Tuesday, February 20, 6:00pm – 8:00pm
Lynn will be helping you
get the most out of your
Brother Scan'n'Cut.
This month you will be cutting Heat Transfer Vinylto embellish a Cup and Ceramic coaster
Bring you machine,
a regular mat and blade, and a USB Stick.
$30.00 for the class includes all materials to finish the project.
Quilting All Day!
ONE DAY SEWING RETREAT with the
COASTAL BEND QUILT & NEEDLE WORK GUILD
Tuesday, February 27 10:00am – 5:30pm
You are welcome to quilt along with CBQNG members
in the Singer Classroom,
and finish those UFOs, or start something new.
You don't need to be a member
but you will probably want to become one,
after spending a day with this great group.
Bring your sewing machine, your project, your questions,
and $10.00, and quilt the day away.
No need to register. Just show up ready for a fun time.
WESTALEE
RULER FEET CLASS
for beginners
Saturday, March 3, 2018
11:30 – 1:30
Susan will show you that you
CAN sew out perfect quilt designs on your sewing machine.
This is a Beginners Class, so don't worry; we'll start from scratch.
$20.00 plus supplies to attend the class.
No charge if you have already taken the class,
or if you purchased your Ruler Foot and Sampler Kit #1
from the Singer Sewing Center.
_________________________________________________________
NO-NAME JACKET by Patty Dunn
Thursday, March 8th
1:00 – 5:00pm
Patty Dunn
will be presenting her newest pattern,
and you get to Name It.
You also get to decide if yours will be a Jacket or Vest.
This is a Hands-On class,
so bring your sewing machine and
supply list and have some fun.
$35.00 for the class includes the pattern for the Jacket and Vest.
This class is limited to 10 students, so sign up soon.
Do you wish that you had fabric with designs of…
Your Kids Drawings
Your Favorite Team
Your Favorite Star
Your Childhood Memories
Your Favorite
Photograph
Your Pets
Your Garden
Your Favorite Colors
Well, you can!
Come and find out how to
CREATE YOUR OWN FABRIC!!!!!
DESIGNS IN MACHINE EMBROIDERY (DIME) SOFTWARE & HOOPING EVENT
Friday March 9

OR

Saturday March 10, 2018
Since you can never find
just the right Fabric.
CREATE YOU OWN FABRIC!!!!!
And then use it to
Create your own quilt.
This 5 hour class will show you how to combine
your love of quilting and embroidery effortlessly.
After you sign up, DIME will install a demo version of their 2 fantastic softwares,
"My Fabric Designer" AND "MY Block Piecer",
on YOUR computer.
Bring your computer to class and see how fun and easy it is !
If you would like to bring your computer
and play along with the program,
you MUST sign-up and pay on-line.
Click on this new-improved link to sign up.
If you would rather not bring your computer,
With or without your computer, you will be glad you came.
This 4 hour Event is only $29.00,
which includes Lunch and a Gift Bag.
QUILTER'S NIGHT OUT
with Faye Medina
Saturday, March 17, 1:00pm

until
Join Faye and some of your new best friends,
and quilt the night away.
Faye will be helping you create a "Mondo Bag",
using fusible grid for perfect squares.
Or bring you own project,
and Faye can help you with any questions that you might have.
12 hours of fellowship and learning is $50.00 plus supplies.
We are into Cos-Play!
If you love making
your own costumes,
Hero Foam is perfect for
masks, shields,
or whatever your Hero needs.
DURKEE
Has some Amazing Hoops
and we have them in stock
for your Multi-Thread Embroidery Machine,
and for your Flat-Bed Embroidery Machine.
Click on the link
and watch how Durkee Hoops can help make your machine Embroidery easier and better.
Be sure to mark your calendar for
May 25 and May 26
.
Mike Johns will be at the Singer Sewing Center to show you how wonderful these Durkee Hoops really are.
NEW! REFLECTIVE THREAD
Sew or Embroider
with Reflective Thread,
to add safety to your creations.
We carry all kinds of Crazy Threads.
Mono-Filament Thread, for invisible sewing.
Glow-In-The Dark Thread, for scary fun.
Water Soluble Thread, for basting, and practical jokes.
Natural Organic Cotton, to blend with your organic fabrics.
Changes-Colors-in-the Sun Thread to blow your mind.
100 Weight Thread for invisible quilting.
15 Weight Thread for extremely visible embroidery .
And too-many-to-mention
polyester, cotton, rayon, blended, variegated threads
for all of your quilting, embroidery, serging and sewing needs.
Save an Extra 10% !





HAPPY BIRTHDAY!?!?!?

Mention this Birthday Coupon

during the week of your birthday,

and receive 10% off

your entire purchase.

(and you still get reward points!)

This Coupon is Good Once a Year.
Weekly Classes
We offer a nice variety of classes most every week.
You can begin taking
most of these classes
any week.
Just call to sign up.
KIDS BEGINNING SEWING CLASSES
Saturday
mornings, from
9:00-11:00am
Pepper offers Fun Sewing Classes for Kids aged 7 – 14.
Each week there is a different project,
that the student will create from start to finish.
The projects are appropriate for first-timers,
but fun enough for skilled sewist.
Each class is $25.00
and includes all materials needed to complete the day's project
for more information and to sign-up.
Saturday, February 24 2018
You will be creating a
"Lanyard".
You MUST pre-register to attend.
BEGINNING SEWING with FAYE
For Quilters and Home Dec Enthusiasts
Wednesday, February 21, 2018 1:00pm – 3:00pm
It's time to start you sewing adventures!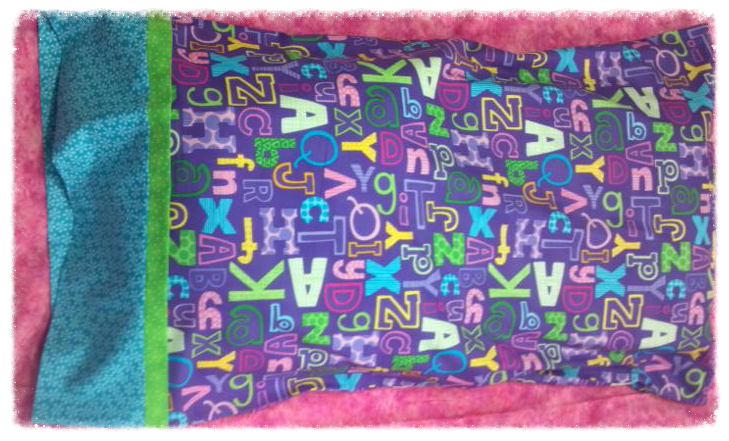 Come and learn
the basics of your machine,
and go home
with a finished pillow case,
that has no visible seams!
Faye will then guide you into Quilting, Purses or Home Dec for your next projects.
This 3 hour class is $30.00 plus supplies.
Beginning Sewing:
Garment Construction & Pattern Reading.
Monday, February 19, 2018 9:30am – 12:30pm.
Saturday, February 24, 2018 11:30 am – 2:30pm
Would you like to learn how to make your own clothes?
By creating your own clothes,
you get the style, color, and FIT that you need
to look and feel your best.
Pepper will help you
get the most out of your sewing machine,
and yourself.
$30.00 plus materials
for this 3 hour class.
YOU MUST REGISTER TO ATTEND.
and for more information.
CLOTHING ALTERATIONS CLASS
Monday,February 19, 2018 1:30pm – 4:30pm
Do you wish that
your clothes fit better?
Bring your sewing machine and
your pants that are too long,
your dress that is too loose,
or any other fitting problem
that you would like to learn how to fix.
Pepper will help you love your clothes again.
$30.00 for 3 hour class.
You MUST REGISTER to attend.
LOOKING AHEAD
We have some great
Classes and Events
coming up.
Mark your calendars
for these fun programs.
It's not too early to reserve your spot
ACCU-QUILT GO!
If you haven't played with the
Accu-Quilt fabric cutting machine lately,
you are in for a pleasant surprise.
Eleanor Burns got involved and turned a really good product,
into an AMAZING product.
More details on our Hands-On Event soon.
CLUB ED with Deborah Jones
Representing "The Embroidery Store" in North Carolina,
Deborah will help you you flawlessly embroider on knits,
use 3-D foam, use fringe techniques, embroider a "Buddy",
learn how to hoop difficult items,
and solve your stabilizing issues.
2 Day Event is $139.00, which includes lunch
and 6 embroidery projects.
NOVA'S SINGER FEATHERWEIGHT
MAINTENANCE WORKSHOP
Saturday, May 19, 2018 9:00 am – 5:00 pm.
Bring your Singer 221 Featherweight Machine,
and let Nova Montgomery teach you
how to best keep it in perfect order, and some great tricks.
This is not a repair class,
so make sure that you machine is in good working order.
Very limited space, so it's not too early to sign up.
$125.00 includes class and lunch.
BUSINESS (and Home) EMBROIDERY
with Durkee and Mike Johns
How do I embroider hats, koozies,
and customer's impossible requests?
Where can I get the best blanks?
Mike Johns will let you in on all the trade secrets,
to get you business running better than ever.
More details soon.
PAM DAMOUR the Decorating Diva.
Come join Pam for a hands-on sewing event.
Pam is always entertaining and informative.
You will learn things
that you didn't even know you wanted to learn.
And be glad you did!
More details soon.
Something for everyone.
| | | | | |
| --- | --- | --- | --- | --- |
| | | | | |
Home Bottom
This is a widgeted area which is called Home Bottom. It is using the Genesis - Featured Page widget to display what you see on the Freelance child theme demo site. To get started, log into your WordPress dashboard, and then go to the Appearance > Widgets screen. There you can drag the Genesis - Featured Page widget into the Home Top widget area on the right hand side.